Fuel-Efficient Kia Hybrids & EVs | Dulles Kia

Kia Niro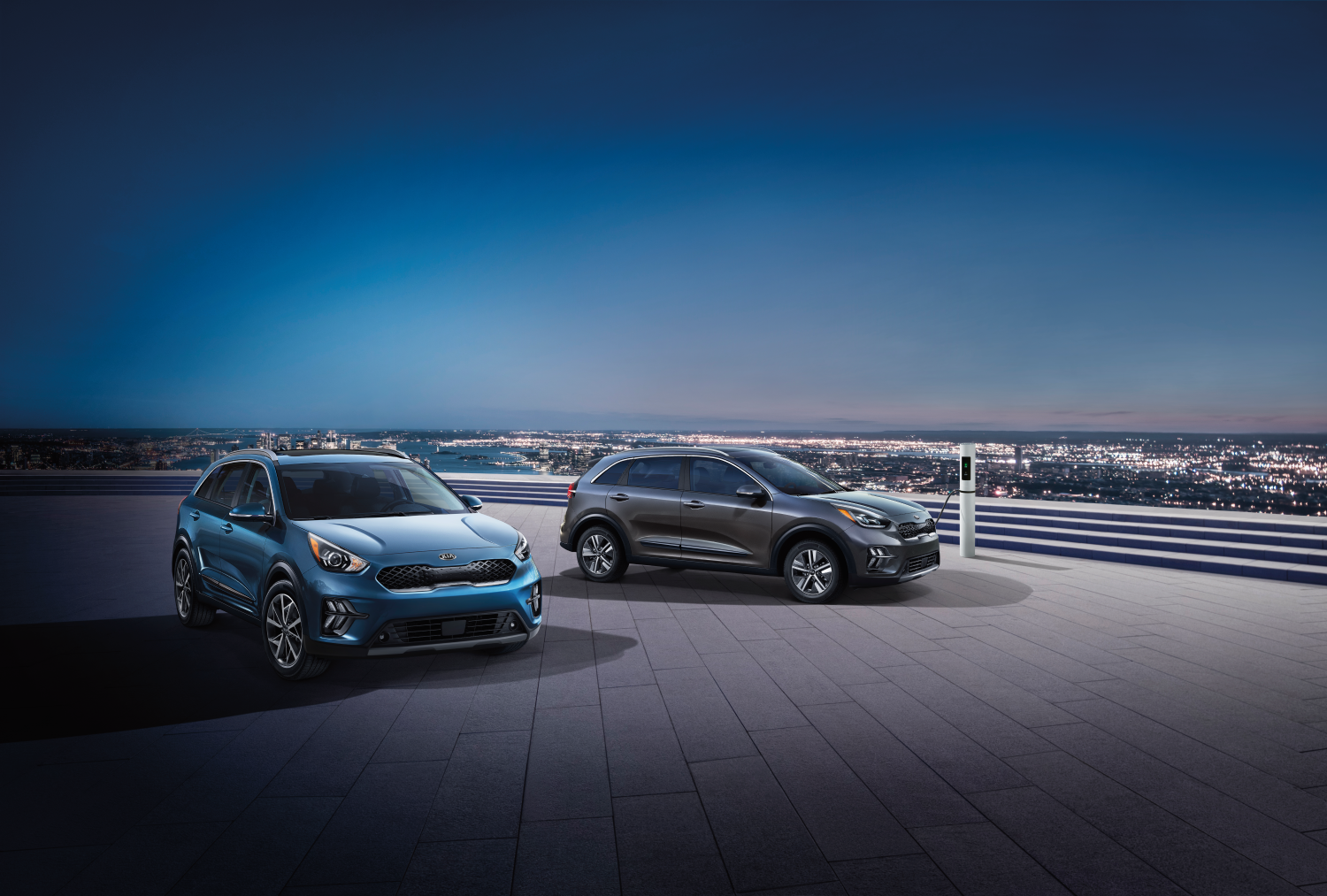 For a crossover option that feels sleek on the outside and spacious on the inside, then the Kia Niro may be right for you. The Plug-In Hybrid model option offers up to 26 miles of All-Electric Range (AER), 46 MPG combined, and 105 MPGe combined. From behind the wheel, you can also experience a highly responsive, dual-clutch automatic transmission, which offers a unique feel not often found in other hybrids. When you combine its flexible cargo and safety and entertainment features, it's hard for drivers to not love the Kia Niro.
Kia Soul EV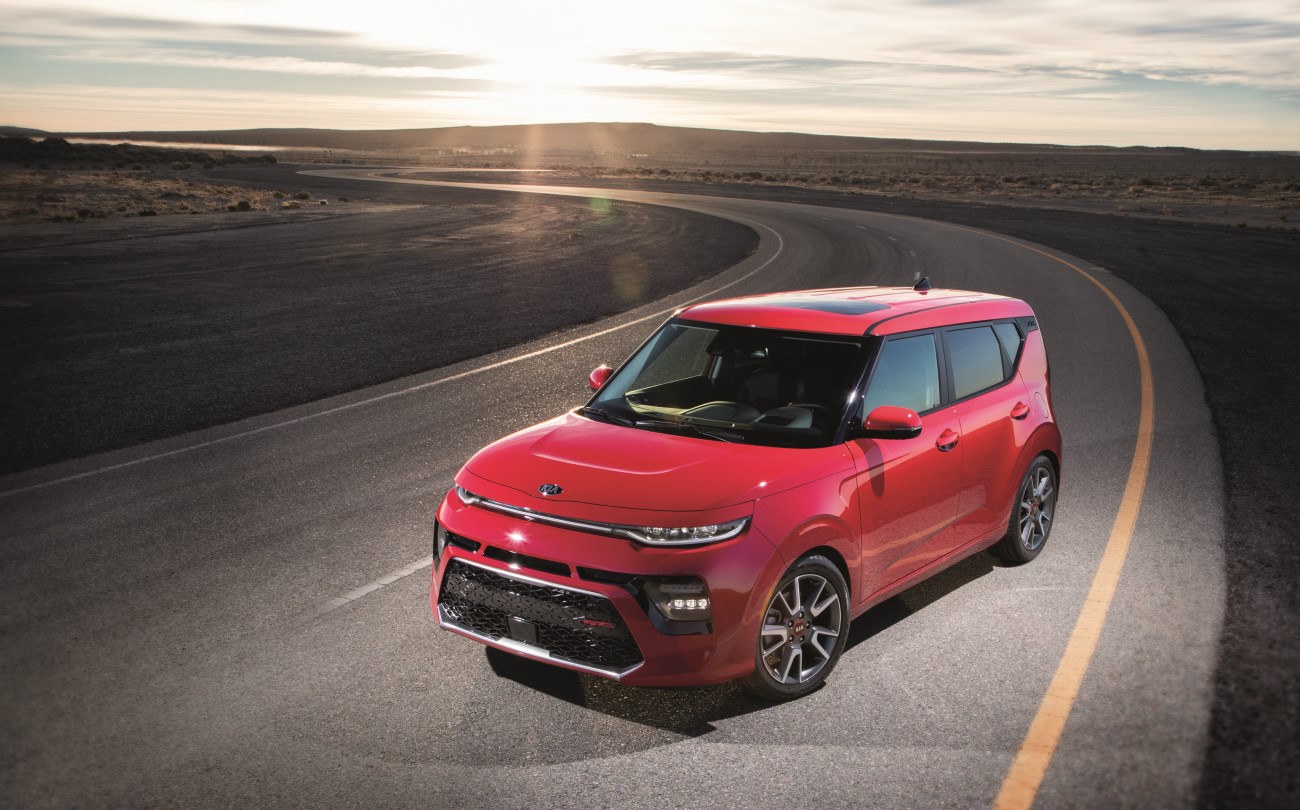 If you need a vehicle that is more progressive in style and performance, then look to the iconic look of the Kia Soul. The electric version of this model offers up to 201 horsepower and 291 torque, so you don't skimp on power with an efficient alternative. In addition, you can expect a range of 237 miles when charged, and an 80% charge in as few as 54 minutes! The Kia Soul's regenerative braking system will save you energy every time you brake or coast. For a 5-seat option that makes a difference, the Kia Soul is a great route to take.
Kia Optima Hybrid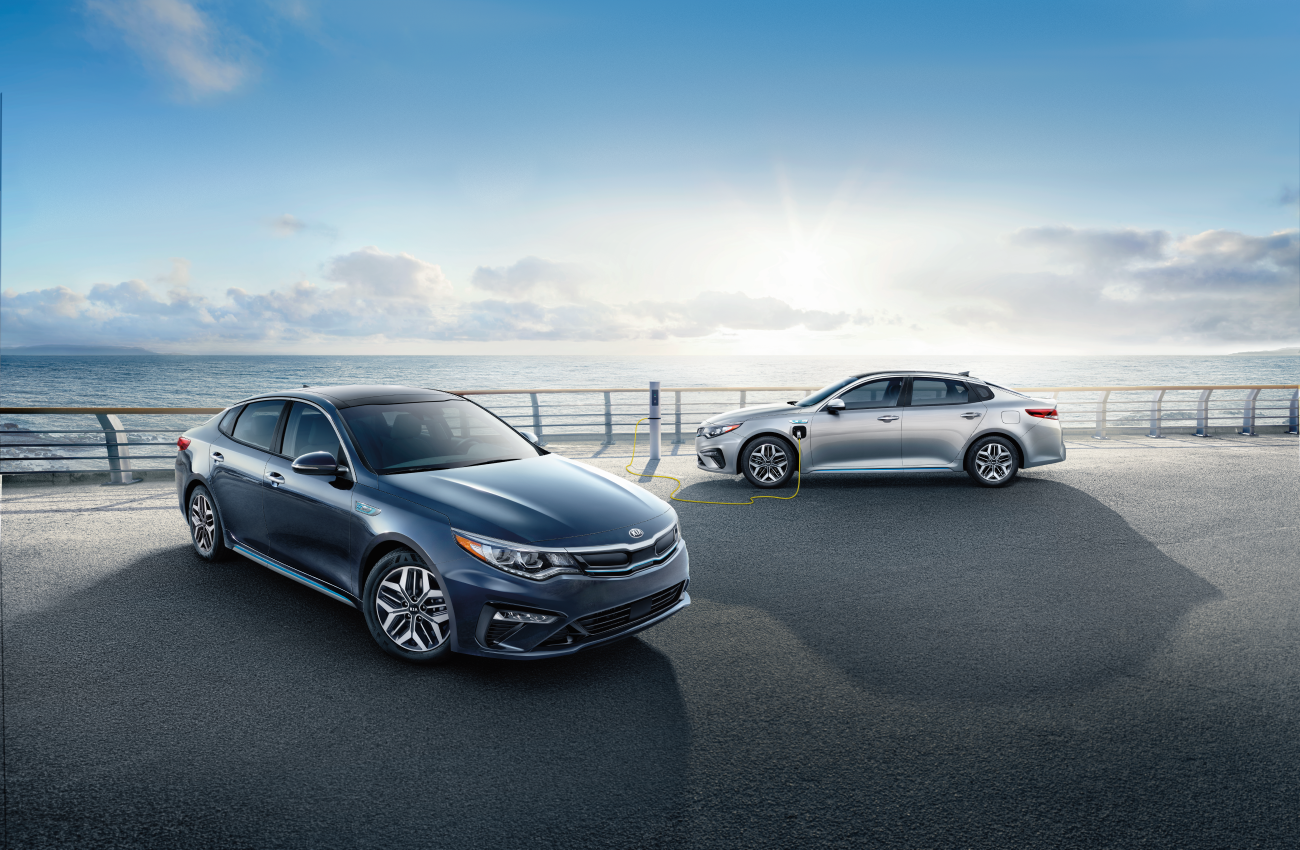 The first of your more efficient Optima model options is the hybrid, which definitely offers some perks. The Kia Optima Hybrid may not be all-electric like its counterpart, but it comes with a slightly higher 42 combined MPG, larger 15.9-gallon fuel tank capacity, and significantly greater 13.4 ft.3 cargo capacity. Visit our dealership during business hours to experience why we're fans of the Kia Optima Hybrid.
Kia Optima Plug-In Hybrid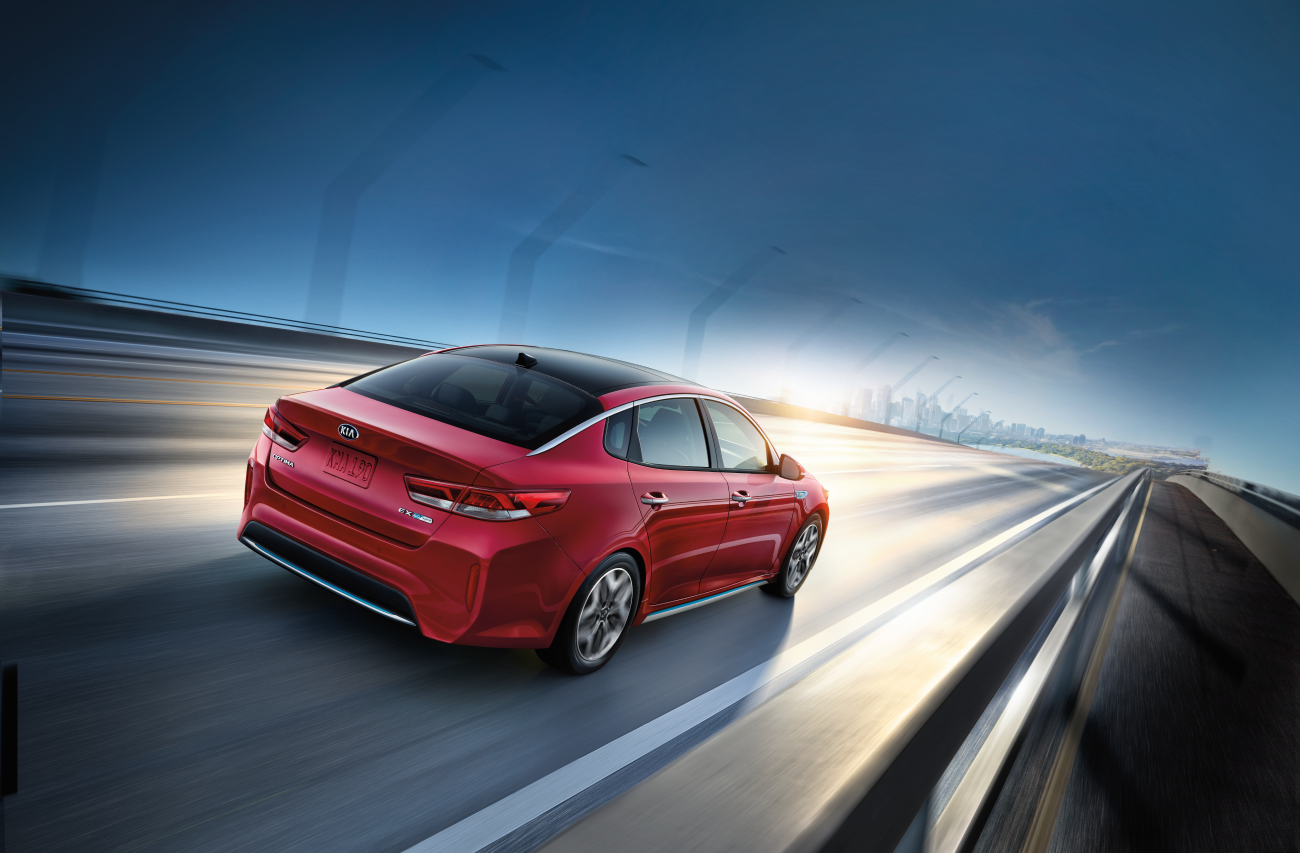 This version of the Kia Optima takes efficiency to the next level with its all-electric driving range of up to 28 miles and 101 combined fuel economy equivalent. You can also expect more horsepower (202) and torque (276) than the standard Kia Optima Hybrid. As far as PHEV vehicles on the market go, the Kia Optima is a selection we're proud of.
Test Drive Kia Hybrids & EVs in Leesburg, VA

We want you to find the right vehicle as well as the right car payment plan. Our specialized Kia financing center in Leesburg, VA, can happily assist. Whether you're considering a loan or a lease, on your new hybrid or EV vehicle, we can weigh your options and get you behind the wheel feeling confident. Reach out to our friendly auto staff to get started at Dulles Kia today.
Sales:
855-621-1960